KE KUKUI FOUNDATION & KALEINANI O KE KUKUI (HAWAIIAN, BLUEGRASS, ADULT CAMPS)
Ke Kukui Foundation along with hula school, Kaleinani O Ke Kukui -- both founded by the late Deva Yamashiro or "Aunty Deva" -- has continued to build and strengthen Hawaiian and Polynesian communities in the Pacific Northwest for the past 20 years. The organization's efforts to raise cultural awareness and spread the aloha spirit has made a lasting impact on families in the community. From the keiki (children) to the kupuna (elders), Ke Kukui Foundation and Kaleinani O Ke Kukui have created a home for those who hold Hawai'i close to their heart and welcome those who are eager to learn the culture of the islands. Ke Kukui Foundation is excited to be participating in the Cordova 4H Music Camp for their 5th year. They will be leading a Hawaiian Camp for the keiki (6-8 yrs), teaching ukulele, and also adding to this year's list – hula & Tahitian dance classes.
Kaloku Holt is the Executive Director of the Native Hawaiian non-profit, Ke Kukui Foundation. He is also the Kumu (Lead Teacher) of Kaleinani O Ke Kukui. After the passing of his beloved mother, Aunty Deva Yamashiro, Kaloku has taken on the kuleana to continue her legacy in the Pacific Northwest – teaching the culture to people of all backgrounds, from keiki to kupuna. Through the various classes that his school offers, including – hula, ʻukulele, drumming, language, and other Polynesian dance – he is able to keep the Hawaiian and Polynesian culture alive thousands of miles away from home.
Kaloku has over 20 years of experience in Hawaiian and Polynesian Performing arts with a focus on both music and dance. Music and hula has taken him around the world from Hawaii to Japan to Europe and along the west coast. His hula influence comes from his mother, who taught him to always live and spread aloha. His aunty, Kumu Hula Vicky Holt-Takamine has also been an instrumental part of his cultural journey as he continues into over a decade of his extensive hula studies with her.
This will be Kalokuʻs 4th year attending camp in Cordova and as Lead Director of Ke Kukui Foundationʻs Hawaiian Camp & Ukulele classes. Kaloku is most looking forward to seeing a bear (from a distance) and participating in all the activities in Cordova.
Aloha, my name is Kilinahe Agres. I was born and raised on the island of O'ahu, and currently live in Ewa Beach, Hawaii.
I had the privilege of attending Kamehameha Schools, a school for children of native Hawaiian decent. My love for Polynesian dancing started at a very young age, and I was fortunate enough to start dancing professionally at the age of 16. I'm currently one of the lead dancers at one of O'ahu's best luau's, Paradise Cove Luau.
Dancing has given me the opportunity to travel the world, and I'm so excited it has brought me here to share my culture with all of you!
Born and raised on the island of Oʻahu, Alyssa grew up dancing hula and Tahitian. She began her career as a Professional Polynesian Entertainer at 18. Performing in the top lūʻaus on Oʻahu, Alyssa has had the opportunity to dance alongside Hawaiʻiʻs most talented entertainers and train under Hawaiʻiʻs most prestigious Cultural Practitioners.
She took her talent overseas to Japan where she was a part of a select cast of Polynesian Entertainers who lived and performed at a resort on Kagoshima Bay. Alyssaʻs experience in Japan was life changing. She worked under the direction of highly respectable cultural practitioners and with an exceptionally talented cast who inspired her to continue to follow her passion of dance and Polynesian culture.
Her journey has brought her family to Vancouver, Washington where she is currently the Program Director of Ke Kukui Foundation and the Creative Director of Kaleinani O Ke Kukui where she teaches hula and Tahitian dance. Being able to share the culture and make a difference in the next generation of cultural bearers has been the highlight of her career thus far. Alyssa is excited to share new hula with the keiki of Cordova!
Zacahry is a military vet who was born and raised in Kaneohe, Hawaii.
He has been dancing for over twenty years, and he's competed at the highest levels of hula and Tahitian dance.
Zachary currently performs at the world famous Paradise Cove Luau.
He's excited to be coming to Cordova as a Hawaiian Camp instructor, and he says that visiting Alaska is a "bucket list item" for him.
Mahealani is a hula dancer that has been with Aunty Deva and Kaleinani O Ke Kukui since the age of 3yrs old will be joining as an assistant with the keiki camp. This will be her third year teaching at camp.
Brady Kalokuokamaileokamehamehanui Holt
Brady "Oku" Holt has been in the Hawaiian music and hula scene following and helping his mommy and daddy his whole life.
He will be celebrating his 2nd birthday just shy of his 2nd appearance at the 4H Camp Cordova this year. He loves to hula and play games with everyone and is looking forward to bringing his unique spirit of aloha to Alaska just like his mommy, daddy and tutu have done in years past.
Oku is very much anticipating seeing the smiles on all the Keiki and feasting on salmon!!!
Adult Camp Director, beginning fiddle instructor
Belle started playing fiddle when she was 10 years old—and has been playing in old time and bluegrass bands since 1975. She has a passion for teaching music and helped start the Cordova 4H Music Camp 25 years ago.
Now she is the director of Dancing with the Spirit, a program to take the music camp idea to Alaskan villages. Color-coded guitar chords and accompanying fiddle tab are used to make music easy for beginners.
Belle also teaches an extra curricular acoustic music program for the Cordova schools and calls an occasional square dance. She became an Episcopal priest 12 years ago—and loves gospel music, bluegrass jamming, singing, dancing, and fiddle tunes!
electric bass (Bluegrass Camp), bass, guitar, mandolin (Adult Camp)
Fred started playing guitar at age 16 and bass a few years later. By 1966, he was playing electric bass in a rock and roll band. He now plays both electric and stand-up bass in a variety of Fairbanks bluegrass, country, and Americana bands. He also plays guitar and sings lead and harmony—and is a talented songwriter.
One of his bands, the Denali Mountain Boys made a CD which features three of his songs. They have toured in Hawaii, Georgia, and Pennsylvania—in addition to playing many Alaskan gigs. Fred has a Masters in Teaching—and loves teaching everyone—plus learning himself! Fred studied mandolin at the Rockygrass Academy in Colorado.
Fred has been on the Dancing with the Spirit staff for the past eight years--teaching guitar, bass, singing, and square dancing to kids in Alaskan villages.
Matthew Pustina is a multi-instrumentalist and music educator from Anchorage, AK. Originally from Wisconsin (Go Packers!), Matthew began his musical life at the age of 10 when he and his identical twin brother joined the school band on trumpet. When it came time to go to college, he decided that he wanted to be involved in music for life, so he got a degree in Instrumental Music Education from the University of Wisconsin-Oshkosh. He played lead trumpet in the University Jazz Band, Wind Ensemble, and Orchestra. After graduation, he has taught mariachi at a high school in New Mexico, and then moved to Alaska to teach Elementary Music.
Matthew can play over 20 different instruments, and can even play kazoo! However, it took him awhile to catch the bluegrass bug. But in the fall of 2009, Matthew started playing mandolin at the request of his friend. After picking it up and messing around with it, he realized he had finally found the instrument that made him the happiest - the mandolin. He plays mandolin and is one of the vocalists for Alaska's strangest "bluegrass" band, Hot Dish.
Matthew is looking forward to teaching at bluegrass camps and sharing his passion for music with kids for the second summer in a row.
Traveling around the southeast, armed with only a guitar, Hope's philosophy is simple: write and perform honestly. Her easy listening melodies and honest words are enough to break down the toughest of genre barriers with influences of rock, blues, and classic country.
Her effortless tone is reminiscent of Patty Loveless and Emmylou Harris, while her evanescence and at times, rocker chicesque performances are enough to capture even the most distracted audiences of today.
Hope brings audiences to tears while bringing them to their feet. She creates pin-drop silence in the chattiest of rooms, and she inspires budding songwriters with her unrelenting work ethic and her generous heart.
Kate grew up in Anchorage, Alaska listening to her parents and friends play bluegrass, old time, and folk music.
At the age of 14, she joined Bearfoot, a nationally touring band, and played festivals such as Merlefest, Greyfox, Wintergrass, Rockygrass, and Telluride to name a few. As a Compass recording artist, Bearfoot cut their 4th album, called "Doors and Windows" in April 2009, which quickly rose to #1 in the Billboard Bluegrass Charts.
Kate is also the director of the renowned bluegrass music education program, "Bluegrass Camps for Kids," which has taught thousands of children internationally in the last decade.
Kate has a B.S. in Elementary Education through the University of Idaho, and recently obtained a M.Ed. in Language and Literacy at San Francisco State University.
Miriah grew up in Anchorage and Homer, Alaska, where she spent her formative years playing in various orchestras and string camps. She currently performs with the Super Saturated Sugar Strings. Her distinctive chamber-folk style can be heard on the band's website.
She currently teaches violin, viola and guitar at her home studio in Anchorage. She loves putting on student recitals, getting students to play together and enjoys teaching a variety of styles. She is a certified Suzuki Method teacher (Every Child Can!, Violin Unit 1) and has been teaching fiddle and guitar for several years at various folk camps around the state.
PETE BOWERS - CLAWHAMMER BANJO (ADULT AND BLUEGRASS CAMP), GUITAR (ADULT CLASSES)
Pete has been playing traditional American music since he was in high school in Pennsylvania. He taught himself to play the banjo from the classic, How to Play the Five String Banjo by Pete Seeger, and was influenced by the likes of Doc Watson, Norman Blake, John Hartford, Tommy Jarrell, Gid Tanner, and the Highwoods String Band. Except for an inexplicable decade-long hiatus, he has been active in the music scene in Alaska ever since he moved to Fairbanks in the 1970s, playing first with One Size Fits All, later traveling and recording a CD with Five Buck Fiddle. He wrote an article for Old Time Herald in 2009, "Old Time Music in Alaska: Then and Now". He currently plays in several bands, including Lost Dog, whose monthly square dances in Ester Alaska have an enthusiastic following, and the eclectic bluegrass/country band, Rock Bottom Stompers. He jams at as many festivals as he is allowed in to, often with a loose pick-up band, Hog Heaven. His most recent musical venture is with the two family collaboration, Norris Bowers Band, who recently recorded Gin Chicken ("high octane old time music with a bluegrasser's eye for drama and harmony"). His son Ryan (bass, vocals) and daughter Aurora (fiddle, vocals) continue the family musical tradition in admirable fashion.
mountain dulcimer instructor, Bluegrass & Adult Camp
Nancy Galambush began playing the mountain dulcimer in the 1990's when her husband, the late JC Bradshaw, asked her to learn to play an instrument he had built.
Nancy has taken classes from some of the best-known dulcimer instructors in the country through Western Carolina University's Dulcimer program. She has taught at dulcimer workshops across North Carolina, in Virginia and Georgia and in Cordova, Alaska, in addition to private students.
Nancy has a special interest in the history of the mountain dulcimer and enjoys sharing that history during her concerts and through East Carolina University's Lifelong Learning Program. Nancy also plays cello in the Pitt Community College Symphony Orchestra and lives in Snow Hill, North Carolina.
intermediate and advanced old-time and cajun Adult Camp fiddle instructor
Scott started playing old time fiddle in 1980, hooked by revival bands such as Fuzzy Mountain, Hollow Rock, Highwoods, and Plank Road.
After moving to Alaska, he spent some time in rural areas, woodshedding with cassette tapes of old 78s, Round Peak tunes, and Kentucky field recordings.
He recorded with the Improbabillies in the late 1990s and played in the Ray-Jen Cajun Band for 20 years. He tutored at the Centrum Festival of American Fiddle Tunes in 2017 and is looking forward to helping fiddlers find their old-time groove.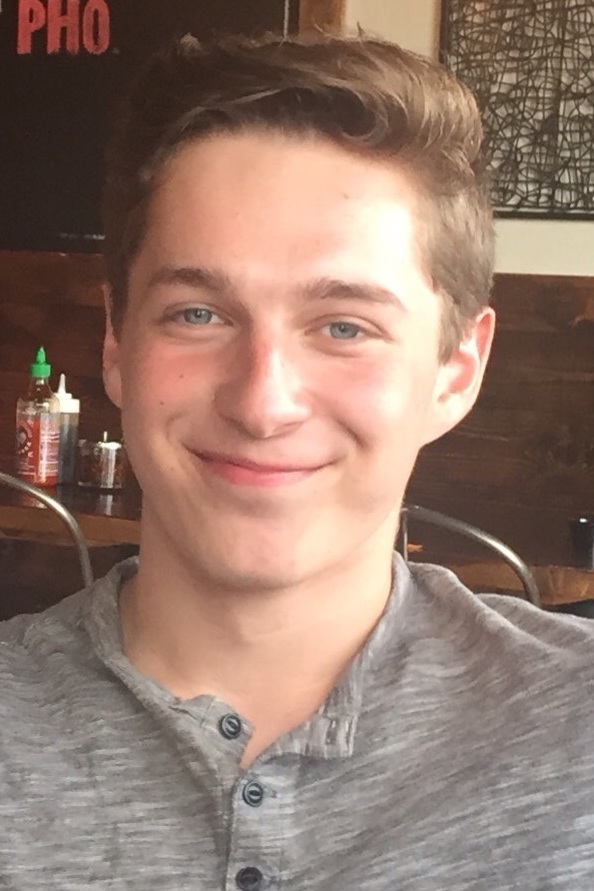 Dylan Williams started playing piano at the age of 6 and has not looked back. He began with classical music and at the age of 7 picked up the guitar and learned how to jam with others. He began as a camper at Alaska City Folk Arts Camp at the age of 8 and only missed when he was out of the country. Dylan moved to Wales in 2010, where he honed his music playing skills just outside of Snowdonia National Park.
In 2013 Dylan returned to Alaska and joined the band The Vinyl Floors his sophomore year of high school and has been performing ever since.
Dylan currently attends Saint Mary's College of California in the Bay Area where he is majoring in applied philosophy. Dylan began teaching in 2016 with his first private guitar student, at Folk Arts camp and in Cordova.
Destany Hawley is a 20 year old from Anchorage. She grew up singing, playing piano, playing guitar, and attending acoustic music camps and festivals all around Alaska.
She started being a counselor and teaching assistant at these music camps in her early teens. When she was 16, Destany recorded her first CD.
She graduated from King Career Center with certificates in Early Childhood Education. She has always wanted to teach younger children, and is especially drawn to teach those with autism or chromosome abnormalities.
Destany is currently working as a caregiver for Hope Community Resources in Anchorage
Born and raised in Alaska, Annie Carlson has been playing music and singing since she was 10.
Influenced by bluegrass, folk, irish, pop, country, classical music and taught by Mike Mickelson of Bearfoot Bluegrass, she began teaching and performing at Alaska Folk Festivals in 2010. She has taught elementary students at the Morning Music program in Cordova, Alaska and at gospel and bluegrass camps in Alaska and Hawaii since 2011.
She has earned first chair honors performing in state choirs, and in February 2014 won a place in the Honors Performance Series Choir, performing at Carnegie Hall in New York City. After high school, Annie pursued a major in Commercial Voice and a minor in Recording Technology at Trevecca Nazarene University in Nashville, TN. This earning her solos in Trevecca's Commercial Voice Ensemble, University Singers, and other choirs/musicals.
This fall her plans include furthering her education in an intensive Recording Technology program in Ohio.
Guitar player, singer and songwriter Tyson James is originally from the Finger Lakes region of upstate NY and resides between Alaska and Nashville, TN.
After completing his undergraduate studies and working as a biologist with the USGS he moved to San Francisco from Alaska to pursue a musical career.
There, he was a founding member in the award winning west coast bluegrass band, 49 Special with Grammy nominated Alisa Rose (fiddle), Jim Chayka (banjo) of Supermule and Danny Booth (bass) of Frank Solivan and Dirty Kitchen.
After the band went their separate ways, Tyson relocated to study music in Nashville, TN. There he had the opportunity to play with great Nashville Cats such as acclaimed bassist Mike Bub and George Jones' fiddler Billy Contreras.
Tyson can also be seen throughout his favorite state of Alaska performing and teaching workshops.
MARSHALL HAWKINS - BASS (ADULT CLASSES)
Marshall has played with many of the jazz greats including the Miles Davis Quintet. In addition to bass, he plays piano, organ, and drums. For many years, he toured with his own band, the Marshall Hawkins Quintet. And then Marshall taught at the Idyllwild Arts Academy in California where he headed up the jazz department, was music director for the Jazz in the Pines Festival, and started the Seahawk Modern Jazz Orchestra to inspire local school students. Marshall is "revered by his many students" for his music knowledge and his gracious and inspiring manner...
Caroline has been playing fiddle since she was a wee 7 years old. Born and raised in Atlanta Georgia she played in the Atlanta Symphony Youth Orchestra. After graduating from the University of Georgia, she moved to Asheville, North Carolina and helped form Snake Oil Medicine Show, where they toured through North America, Jamaica and Europe for over a decade playing at Festivals, schools, theaters and recorded 6 albums.
She now resides in Hawaii and plays with 3 different bands. She is thrilled to bring her years of experience with teaching, playing fiddle and ukulele and her fun positive attitude in life to the camp this year.
harmony singing, beginning ukulele, finger picking guitar (Adult Camp)
Patty came to Cordova Camp in year one, with Kate and Peter, and has taught Guitar, Upright Bass, Square Dance and Band at the 4-H Kids' Camp. Most recently, she's been teaching Guitar, Uke and Harmony Singing at Adult Camp, and she seeks out informal opportunities to play and sing with new and old friends.
Patty teaches First/Second grade in Anchorage, and has taught at Mary Schallert's Alaska City Folk Arts Camp many years.
Patty and husband Dave played in contra dance band Anchor Steam 12 years, and will always be engaged in learning and sharing Singing and Old Time music in Alaska.
Charlie loved music from a young age and his early memories include family singing in the car and around the piano at home as his Dad played.
He began playing guitar in 5th grade and mandolin while in college in Texas where a vibrant bluegrass scene inspired his interest. Upon moving to Alaska he joined the music community in Anchorage and has enjoyed singing and playing in communities everywhere he's lived.
A longtime lover of folk music, Charlie's interest in old time string band music and old country music really grew during his years in Cordova playing with the Chugach Mountain Band. More recently Charlie has enjoyed occasionally playing rhythm guitar for contradances as well as singing, playing, and occasionally performing with his daughters.
He especially enjoys helping others learn to make music through playing and singing and perhaps more importantly the building of community that comes through making music together.
Adam Stewart is one of Nashville's top emerging violinists. He is in high demand for studio sessions, live performances, lessons, and educational workshops. Adam has 25 years of experience playing violin, he holds a Bachelors of Music Performance from the University of Northern Colorado, and he has won many awards for performance and composition throughout his life.
Adam was born and raised in Anchorage, Alaska where he discovered his love for the violin at the age of three. Since then, Adam's love of music has lead him to learn several other instruments including: guitar, mandolin, banjo, bass, drums, and didgeridoo. Adam has performed with many award winning artists and ensembles, and he has traveled the world performing for special events and government dignitaries. Adam has a diverse background in music with influences spanning from Beethoven and Bluegrass to Blues and beyond.
Adam is the owner of Alaskan Fiddler Music Solutions, a business that provides string music for live events, studio sessions and educational workshops; as well as private music lessons. Alaskan Fiddler Music Solutions strives to enrich the lives of people by sharing the joy of music through performance and education.
Ian has been playing music since he was shorter than a tabletop. Starting with suzuki violin, he then found home with mandolin.
He's played with various groups over the years including The Red Handed, Ryan's Bridge, Sarahndipity, and Destany Hawley. He recently toured down the west coast and released an all original album with his main band, Naked Mabel.
These days, he finds balance in life between carpentry and musicianship.
Jamie is an Anchorage-based singer, songwriter, and band wrangler. With her first job at 14, she saved up, bought a guitar, and has never looked back. Music has brought her all over Alaska, the West Coast, the Midwest, and further.
Her band, Tanana Rafters, recently released their debut album, All My Fault, and are setting up to record again.
You might catch her around the state as the bass player for Bayou Glacee or the cello player for String of Lights as well. Or as a crazy mountain runner somewhere.